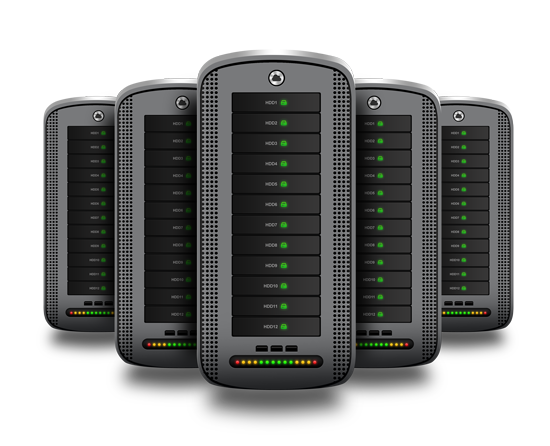 This is Niddo (PTY) LTD's  ("Niddo", "we", or "our") Privacy Policy. This Privacy Policy discusses the ways in which we collect, use, maintain and disclose information collected by us from our customers, visitors to our websites, and, in some cases, visitors to our customer's websites ("Users"). Capitalized terms used but not defined in this policy have the meaning given to them in our Terms of Services, located at: https://niddo.tech/terms-of-service/.
The nature of internet business requires us to collect information from Users. While this policy is entitled a "privacy policy," it discusses all of the ways in which we use information collected directly or indirectly from our Users, including personally-identifiable information gathered by us ("PI") and other anonymous information ("AI") (collectively, "Information").  Information transmitted, collected, processed or which is otherwise provided to us by Users is not necessarily considered by us to be private. Please review this Privacy Policy carefully to determine how we treat this information.
3. Acceptance of the Policy
You accept this Privacy Policy by using our website (located at: www.niddo.tech, referred to herein as the "Site"), placing an order for Services (as defined in the Terms of Service) with us or joining our email list.
If we make a change to this Policy that, in our sole discretion, is material, we will notify you by email, post a notice of such changes on the Site or flag our Privacy Policy on the Site as updated.  You agree to our use of electronic communications with you for purposes of this Policy. If you do not agree to the changes to this Policy, we will continue to maintain and use PI previously collected in accordance with the Policy in force as of that date.
5. Information that we Collect; Use of Information.
(a) Generally. We may use PI as required or permitted by law, including in response to service of legal process (court order, summons, subpoena, and the like).  We may disclose PI to law enforcement or regulatory authorities as part of an investigation into activity at the Site (such as a suspected breach). We shall use commercially reasonable measures to limit disclosure and use of such PI.  We may use PI in connection with the establishment or defense of legal claims.  Any information sent to us will not be deemed to be confidential, and may be shared by us with any other individual or entity, regardless of whether you mark it confidential.
(b) Information contained in your customer record. Users who are our customers provide us with their name, address, phone number, user name, credit/debit card or bank information and other personally identifiable or confidential information and other information we require to provide Service to them. We may also acquire information about customers from third parties such as credit reporting agencies, as well as collect information about our customers' use of the Services. This information may be linked to the information provided to us by our customers to create an administrative record and is referred to as "Registration and Billing Information".
(c) User inquiries. Users who contact us with questions may be required to give us additional information to assist us in resolving their questions, or to assist us in our business ("User Inquiry Information").
(d) Anonymous Information.  We collect anonymous information (AI) regarding your use of the Site, such as computer-related information (browser type you used, your Internet Protocol address, last URL visited, and the date and time of day of your login). We send a "cookie" or "pixel tag" to your computer which contains an identification number that is unique to the computer you are using. You may decline to provide such information to us and/or refuse cookies in your browser, although some of our features or services may not function properly as a result, and some services may not be available. We use this information to enhance the experience of using the Site, to tailor our Site to its visitors, to understand how our Site is used, to investigate and verify proper conduct at the Site, and to monitor the security and integrity of the Site.
(e) Third Party Agents – Access to and Use of PI. We may contract with third parties to assist us in our business, including providing certain Services, hosting of the Site, hosting of data (including PI and AI), promotional services, authorization and processing of payments, fulfillment of product orders and processing of returns.  Such third parties shall agree with us in writing to maintain your privacy at least with the level of protection set forth in this Privacy Policy.
(f) Unrelated Third Party Links and Information.  Our Site contains links to other websites or other information and materials provided by third parties (by way of example, links to third party social media websites). We do not own or control such other websites or third parties and are not responsible for the information provided at those websites or in such materials.  We do not control, and are not responsible for, their privacy policies or the information collected at such third party websites.
(g) Customer Inquiries. We use customer inquiry information to identify Users personally. It is used throughout our business to provide services to Users, and to market new products and services to Users. Customer inquiry information is shared with third parties in the following circumstances: to identify and fix problems with the Services when we are not capable of doing so ourselves. Providers of third party products may require us to provide them with customer inquiry information. When Customer Inquiry Information is shared with third parties in these circumstances, the third parties are required to keep this information confidential.  Further, entities that provide products to us may have privacy policies that differ from ours. We will be happy to provide you with the names of those businesses that provide Services through us to you, and links to their privacy policies, on your request.
(h) Information about Children. We do not knowingly collect personally identifiable information from children under the age of 13.  If a parent or guardian believes that their child under the age of 13 has provided us with personally identifiable information, they should contact us.
Other than in response to a lawful request by public authorities, Niddo only shares your personal information with third parties who are acting as Niddo's agents or subcontractors and only uses your personal information for the purposes stated herein (or other purposes stated at the time of collection). Should Niddo's practices with respect to processing or use of personal information change, Niddo will provide you with notice (either by means of an amendment to this Privacy Policy or otherwise) and provide you with an opportunity to opt out.
6. Your Access to and Ability to Change PI
You may request access, updating and corrections of inaccuracies in your PI by contacting us as set out below.  For security purposes, we may request PI from you in connection with such access.  You may also: (i) modify your information through your control panel in your account, or (ii) ask that information regarding your inquiries be deleted by contacting us through our contact form at https://niddo.tech/contact-us/.
7. Deleting and Retention of PI
You may request that we delete your PI, and we shall attempt to accommodate such requests.  However, we may retain and use PI for such periods of time as required or permitted by law or best business practices.
We have implemented technical, physical and administrative safeguards designed to protect PI against loss and against unauthorized access, use, and disclosure.  Passwords are stored on our server in encrypted form. We have personal information retention processes designed to retain personal information as necessary for the purposes stated above or to otherwise meet legal requirements.  Unless this Privacy Policy states otherwise, our employees are required to keep the information set out here confidential.
California Privacy Rights
If you are a resident of the State of California and you have provided your personal information to us, you have the right to request a list of all third parties to which we have disclosed your personal information for direct marketing purposes. If you exercise your right to submit such a request to us, we will send you the following information:
The categories of information we have disclosed to any third party for any third party's direct marketing purposes during the preceding year; and
The names and addresses of third parties that received such information, or if the nature of their business cannot be determined from the name, then examples of the products or services marketed.
You may make such a request by contacting us in writing by postal mail or via the email address provided at the end of this Privacy Notice under the heading "Contact Information" with a preference on how our response to your request should be sent.
California law also requires that we disclose how we respond to "do-not-track requests" from our users. At this time, we do not currently respond to "do-not-track" requests from our users' browsers.
HIPAA (The Health Insurance Portability And Accountability Act)
HIPPA does not apply to the service we provide. We are not a "Covered Entity" or a "Business Associate" as those terms are defined by HIPAA.  As HIPAA does not apply, our service does not need to and may not meet the standards set forth in HIPAA. Accordingly, using the service should not be used submit, store, or disclose information that would be subject to HIPAA in a manner that is compliant with HIPAA and its requirements.
Pursuant to our Terms of Service (located at https://niddo.tech/terms-of-service/), you may provide us with an Endorsement in connection with your use of the Services. We may, at our discretion, use the Endorsement to promote our Services as specified in our Terms of Service. In connection with our use of your Endorsement, you hereby agree that we may use your first name, last initial, home state, voice or likeness, and/or contact information in connection with its publication of the Endorsement. If, at any time, you want us to stop using your Endorsement, please contact us using the contact information in Section 21 of our Terms of Service and we will cease using the Endorsement soon after processing your request.
We are here to power your digital dreams!